November 20, 2018
Twirling won the overall champion of "2018 audi innovation laboratory competition" in-car interaction system
Recently, the recruitment theme of "2018 audi innovation laboratory competition" is to conduct fierce competition in five directions: Internet of vehicles, in-car interaction system, mobile (sharing) travel and future retail development. It comes from more than 1,000 entries nationwide. After six months of selection, a total of 11 companies have entered the finals,including Beijing times Twirling technologies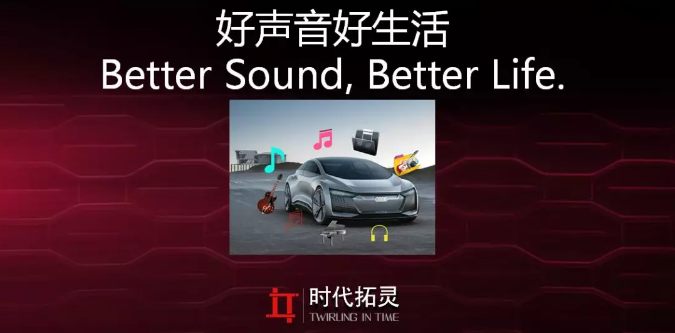 On the Final scene, Audi experts and six well-known professional investors form Northern Lights venture capital, Gobi venture capital, Speed of Light China, IDG capital, Jun Lian capital, Qiming venture capital, from a joint review panel. With the participation project "Better Sound, Better Life",Twirling won the championship of the them of interactive system in the car.


Twirling won the championship of the theme of interactive system in the car
Twirling CMO Liu En Sir shared with the audience how to make an exquisite audio experience in car through Twirling's uniqe-immersive audio technologies, as well as personalized interactive voice system using voiceprint technique, enhance customer sense of belonging, and bring richer and more humanized interactive experience.
Audi is not a car, it's a smart mobility service platform that we can eat, play and doing business in it.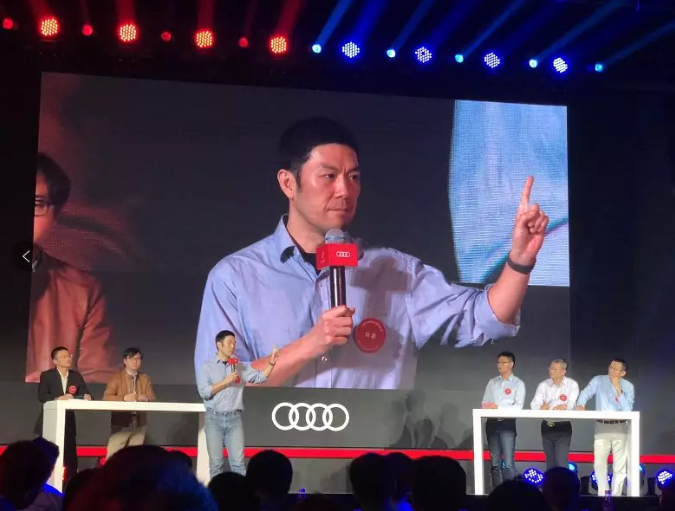 Twirling CMO Liu En debate scene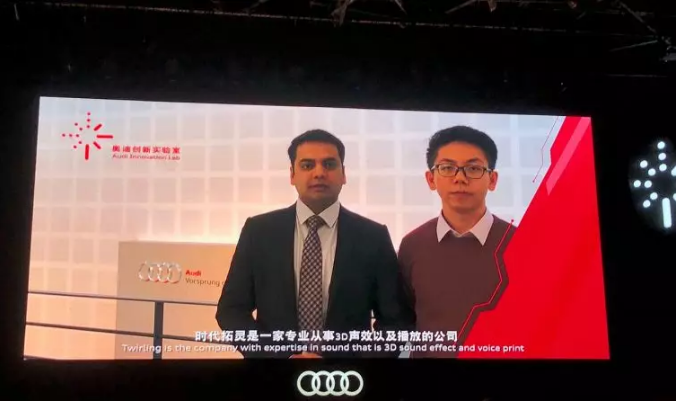 Audi PM Ham Mad spoke highly of Twirling
The company won the "2018 audi innovation laboratory competition" outstanding enterprise Twirling Technologies with the accumulation of years of core audio algorithms and related patents is committed to provide advanced artificial intelligence products and intelligent audio solutions.
About Twirling Technologies
Twirling Technologies (Twirling In Time) is a pioneer in speech and audio processing. At Twirling, we develop hardware and software to enable intelligent voice interaction interface, immersive audio creation and distribution. By leveraging our deep understanding in AI, signal processing, and audio, we build products and solutions with a wide range of applications in consumer electronics, education, security, VR/AR, and many other areas.. Further information about Twirling can be found at yun-en.twirlingvr.com.
For further information, please contact
Twirling Technologies
info@twirlingvr.com